House of Hits:
The Story of Houston's Gold Star/SugarHill Recording
Studios (Hardcover)

Founded in a working-class neighborhood in southeast Houston
in 1941, Gold Star/SugarHill Recording Studios is a major
independent studio that has produced a multitude of influential hit
records in an astonishingly diverse range of genres. Its roster of
recorded musicians includes Lightnin' Hopkins, George Jones,
Willie Nelson, Bobby "Blue" Bland, Junior Parker, Clifton Chenier,
Sir Douglas Quintet, 13th Floor Elevators, Freddy Fender, Kinky
Friedman, Ray Benson, Guy Clark, Lucinda Williams, Beyoncé
and Destiny's Child, and many, many more.

In House of Hits, Andy Bradley and Roger Wood chronicle the
fascinating history of Gold Star/SugarHill, telling a story that
effectively covers the postwar popular music industry. They
describe how Houston's lack of zoning ordinances allowed
founder Bill Quinn's house studio to grow into a large studio
complex, just as SugarHill's willingness to transcend musical
boundaries transformed it into of one of the most storied
recording enterprises in America. The authors offer
behind-the-scenes accounts of numerous hit recordings, spiced
with anecdotes from studio insiders and musicians who recorded
at SugarHill. Bradley and Wood also place significant emphasis on
the role of technology in shaping the music and the evolution of
the music business. They include in-depth biographies of regional
stars and analysis of the various styles of music they represent,
as well as a list of all of Gold Star/SugarHill's recordings that made
the Billboard charts and extensive selected historical
discographies of the studio's recordings.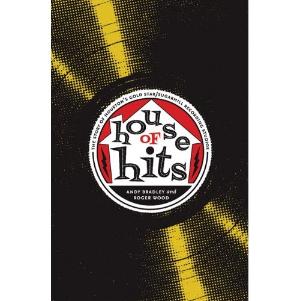 Website by
T
ianna Hall
of Mighty Pretty Multimedia. all rights reserved copyright 2015